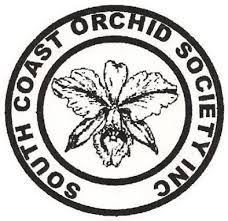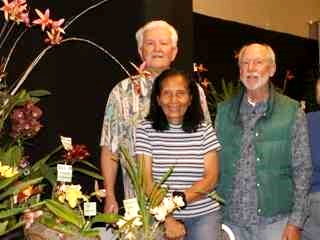 Russ has been producing the South Coast Orchid Society newsletter for longer than anyone ... would ever want to. Since at least the middle of 2010, when Dennis Mackewicz had to relocate out of our area. Before that, Russ was our president in 2008, 2009, 2010, and 2011. And before that, we're not entirely sure how many jobs he has held in SCOS, but he was elected as a Director-at-Large for 2007, and was already helping with ribbon judging in 2006. By the middle of 2007, he was leading the ribbon judging committee. He presented culture sessions on such topics as "My Pet Catts". He authored a "Q & A Column" for our newsletter beginning in April, 2007. (His excellent advice on orchid culture is one reason we have posted ALL of the old SCOS newsletters we can find on this web site! Cultural tips don't go out of date.) We are very fortunate to have dedicated members like Russ who are happy to share their knowledge.
That Russ is serious about his Cattleyas should have been obvious to everyone with his first "Q & A" column. He reported that he carried a light meter with him when he visited orchid nurseries, to find out how much light their Cattleyas were getting. He was recording the maximum and minimum daily temperatures in his growing area. He had developed a sort of "Cattleya culture kit", which he explained to our members.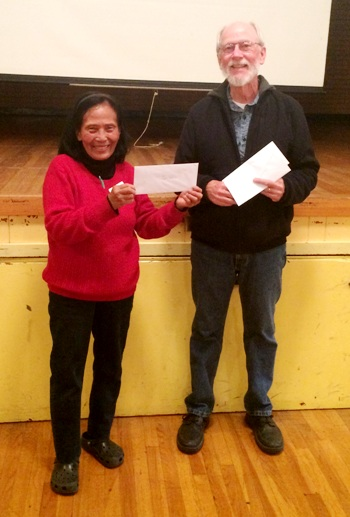 Russ has also received the Orchid Digest Diamond Award of Excellence. Among the accomplishments cited at that time were his initiative in taking over the newsletter even while still serving as President, his leadership in improving the performance of our annual auction, and adding photographs to the newsletter. We found a couple photos from his tenure that will have a familiar ring for our members: the annual award for the top ribbon winners during the year. No one will be surprised to see the two traditional winners represented here, Espie Quinn and Lynn Wiand.
---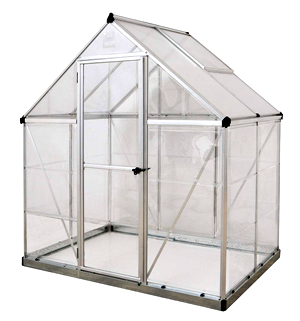 In the early days of South Coast Orchid Society, the prevailing opinion about growing orchids in Southern California was that, to do it right, you really needed a greenhouse. Many of our members had a small greenhouse. By the mid-1950's, it was possible to set up a small plastic greenhouse. Our first president, Paul N. Baker, had two glass greenhouses next to the office of his oil company (and active wells!) near 37th Street and Long Beach Boulevard — how convenient! However, as we gained more experience, our members began to realize that an astonishing array of very nice orchids, and not just Cymbidiums, could be grown outdoors in Long Beach, provided they were protected from sunburn and the occasional frost. There were so many wonderful orchids available, thanks to the long list of orchid hybridizers in Southern California (most of them were members of SCOS), that it was possible to set up a diverse and very satisfying collection that would thrive in the back yard, without a greenhouse. But those old-time Cattleyas that had been developed through generations of propagation in a greenhouse environment sometimes seem uncomfortable under the new way of growing orchids. They really do much better in a well-regulated greenhouse!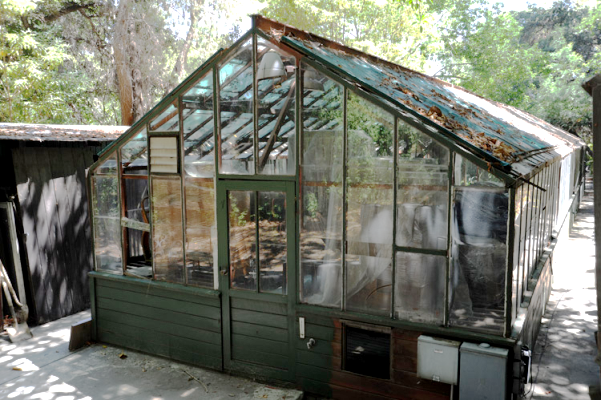 In fact, SCOS has tinkered with greenhouses over all of our history. On the occasion of the first official judging session at SCOS (December, 1954, under the auspices of Orchid Digest Corporation), Mr. and Mrs. Fricker, proprietors of Fricker Orchids, donated a greenhouse that was raffled off to Mrs. Virginia Dickenson of Long Beach. And one of our presidents and long-time members, Charles E. Bowman, worked for Southern California Greenhouse Manufacturers, located in Rosemead. Thanks to Bowman's connections, SCOS raffles often included miscellaneous greenhouse components, such as min-max thermometers or fan motors. At least one of the greenhouses built by this firm survived until 2014, on the Raymond Burr estate.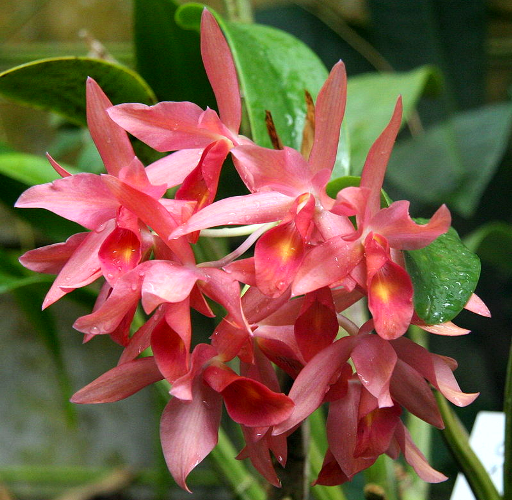 Russ reports that one of his first orchids was a specimen plant of Cattleya x guatemalensis (now, thanks (?) to the incessant fiddling of the taxonomists, Guarianthe x laelioides, a natural hybrid of Gur. aurantiaca and Gur. skinneri) that he purchased at the annual SCOS auction in 1993. A little later he relocated to Long Beach, but he began to realize that his orchids weren't performing at their best. Eventually, the dream of a better growing environment came together: "After years of growing orchids in Long Beach near the ocean, I finally concluded I needed to give these plants more light for more of the day, and more heat at night. That and other factors led to a dream of building a greenhouse. For various reasons, the location of choice became Murrieta, about 12 miles inland and 2,000 feet altitude, with hot, often dry summer days and cold, occasionally snowy, winter nights. For this meeting, I'll share my experiences in planning, building, operating, and maintaining a greenhouse, using mine as an example for what others might (or might not) do. I built a rather large greenhouse, perhaps more than my modest orchid collection would require, and it took a rather longer time than I would like, but it is operating now, and I am seeing good results. There are still challenges to be met, and changes to be made, but I can enjoy seeing orchids that struggled to produce a single new growth now produce several, and those that had trouble keeping flowers in good form for a week, now put up blooms that last several weeks."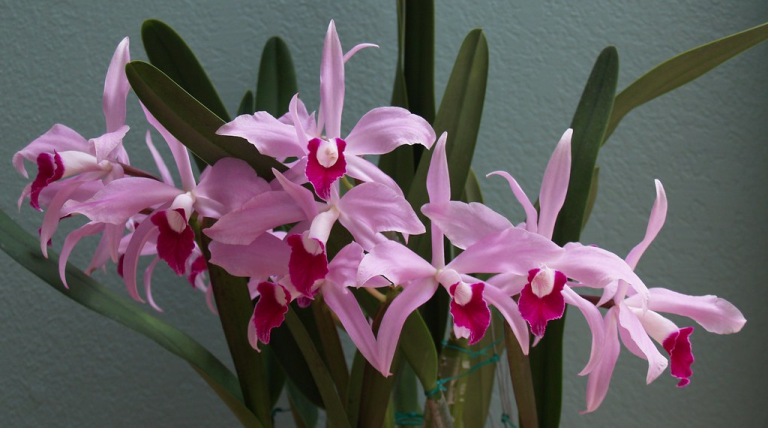 The first plant that we know Russ brought to one of our meetings for ribbon judging (January, 2006, reported in the March, 2006 newsletter — there's still a big gap in the newsletters that we have recovered before that date) was a wonderful old primary hybrid, Laelia Lucy Ingram (L. perrinii x purpurata, registered in 1897). Thanks (?) once again to the incessant fiddling of the taxonomists, it is now a Cattleya, but it is still a very desirable plant. Russ, do you still have it? Can I get a division?
Those of us who have always wanted a greenhouse but never found ourselves in the right circumstances to undertake such a project, and those of us who are still trying to improve our growing areas (perhaps by providing better protection from winter rains, after seeing some of our plants suffering this year, and only just now beginning to grow again, when the year is already half over), will be listening and watching carefully as Russ describes "How I Built My (Way Too Fancy) Greenhouse".
---