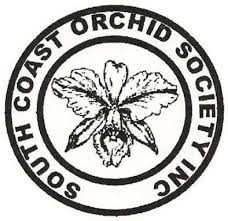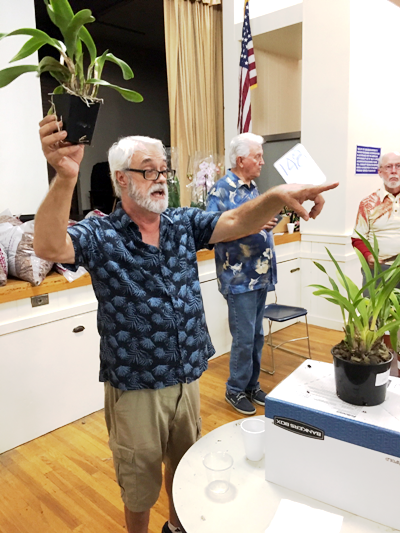 DOUGLAS OVERSTREET has grown orchids continually since he was 10 years old. He comes by his interest in plants and animals naturally. His family have been American farmers since 1684. The first orchid he purchased in 1972 was Cattleya Trimos, a primary hybrid between C. trianaei and C. mossiae. The first orchid he flowered was a Phalaenopsis hybrid.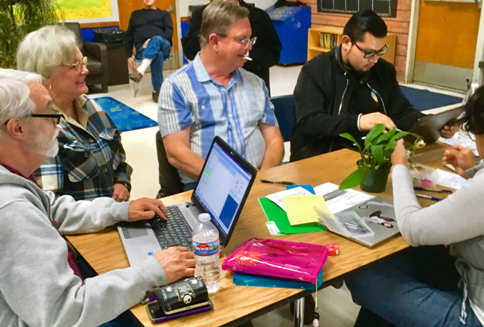 Doug moved to California in 1975 and continued his love affair with orchids. In 1984, his collection began to grow by leaps and bounds with his first professional job. He also became a very active participant in the local orchid community. He began to work with orchids professionally in 2000 as a private consultant. Gradually, this became his full-time occupation. He has managed private collections for leading hobbyists in Southern California for the last 15 years. He is an Accredited American Orchid Society Judge in the Pacific South Region.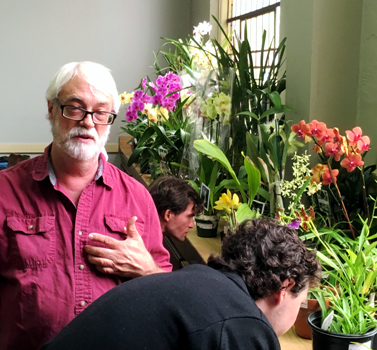 An accomplished writer and educator, Doug has written articles for many different publications including Orchid Digest and has served on the Editorial Committee of that publication as Assistant Editor. He has spoken for orchid societies and other groups nationwide. Prior to joining the Huntington full time as a horticulturist, he was a frequent guest lecturer for the Huntington. Currently, he is the orchid specialist in charge of the Thornton Conservatory and the Ernest Hetherington Memorial Cattleya Collection.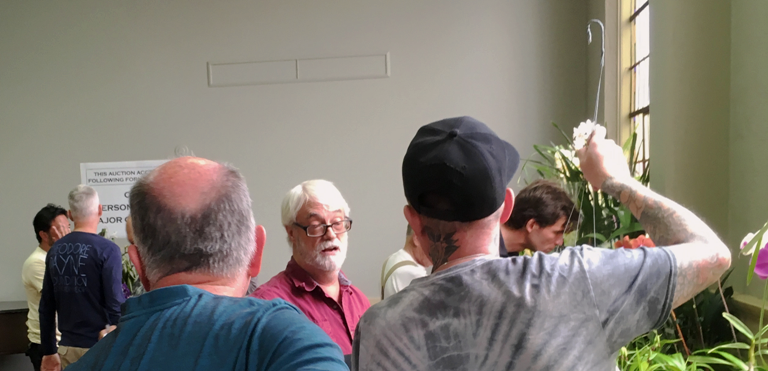 Doug is also well known for his services as an orchid auctioneer. He quickly assesses each plant, delivers a capsule summary of its characteristics, condition, and culture, and manages the bids, while making sure the auction support team, which he has frequently just met a few minutes ago, is not falling behind in recording the winning bids. When a plant, which he has also met only a few minutes prior to the auction, seems to be mislabeled, he spots it immediately and explains the situation. Thanks to Doug, orchid auctions, long our main source of funding, turn out to be every bit as educational and enjoyable as our regular programs.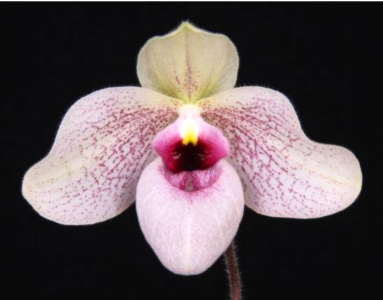 His deep knowledge and professional experience are complemented by long experience in the judging room. He is an invaluable member of the judging team in the AOS Pacific South region. He is always happy to share his knowledge of orchids, orchid culture, and orchid personalities.
---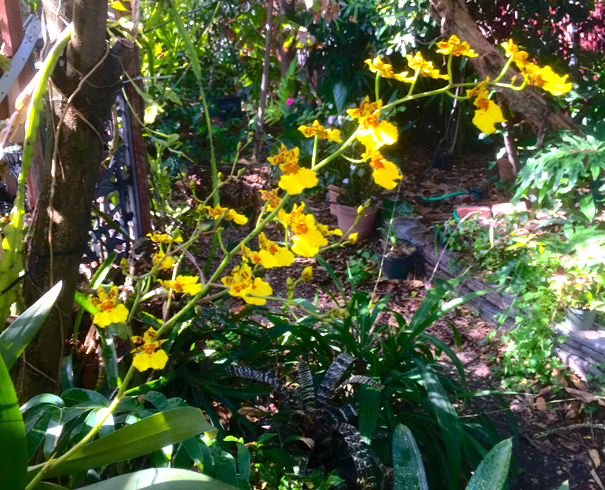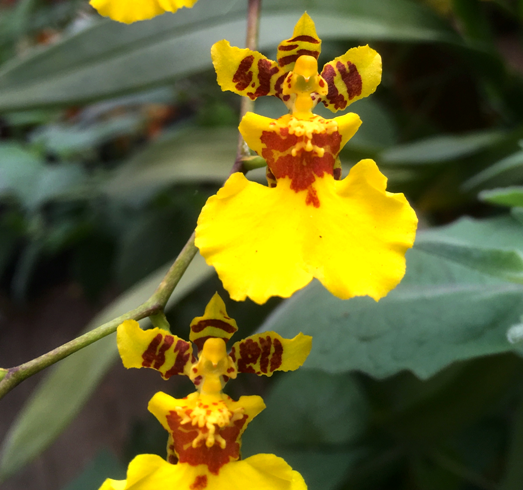 Unlabeled Oncidium sold at Trader Joe's in the 1990's. It is happy outdoors in Long Beach, and it regularly shows up on ribbon judging tables, still without a name, at orchid societies throughout Southern California.
---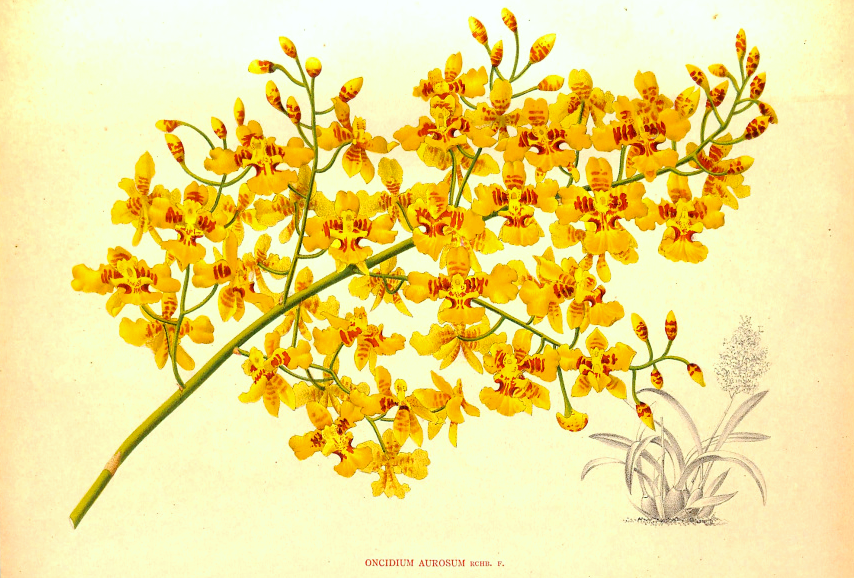 For his program at SCOS on July 22, 2019, Doug will speak on "My 10 Favorite Oncidiums and Some Notes on Their Culture". SCOS has not had a program on the Oncidiums for a long time. Doug told us, "The Oncidium alliance is a HUGE group of orchids and there is no way to really do an overview of the group that wouldn't take the whole day! So I'm going to limit it to 10 plants and talk about them and their culture. I'll also discuss the name changes and some of the reasoning behind them." In fact, we would love to spend a day exploring the Oncidium alliance. Maybe the topic for a future Orchid Digest Speakers' Day?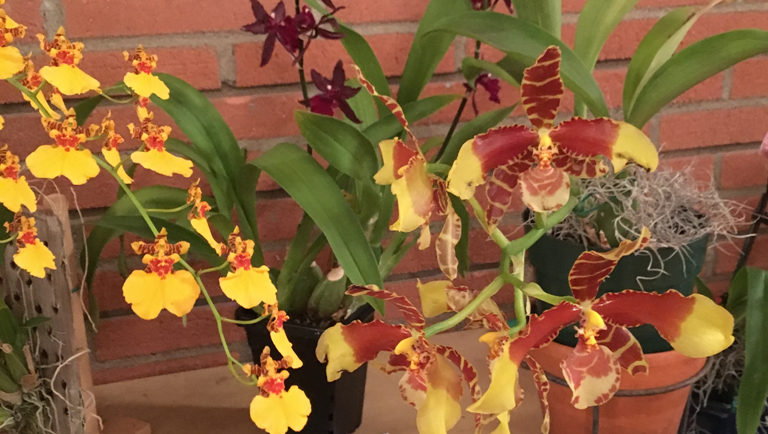 What an Oncidium is, seems to depend on when you first learned about them. The main genera in the "Oncidium alliance" when some of us got started with orchids were Oncidium and Odontoglossum. Then Odontoglossum got split into around a dozen pieces, a whole new set of names we tried to memorize, and a whole new set of intergeneric names to deal with as well, because now many of the "Odontoglossum" hybrids had suddenly become intergenerics.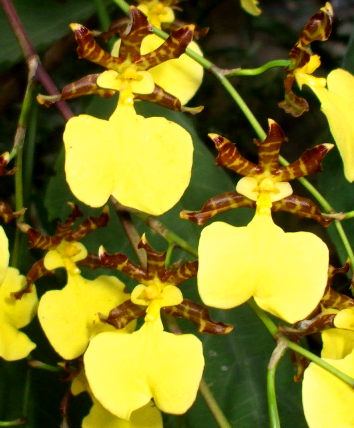 More recently, some taxonomists have moved all that remained of Odontoglossum into Oncidium, while others have split out pieces of Oncidium into separate genera such as Gomesa, Zelenkoa, etc. The matter does not yet seem settled, but the Royal Horticultural Society, for purposes of registration, is going with the enlarged concept of Oncidium, and AOS follows what RHS does, for the naming of orchids and their hybrids.
If this were not enough, Oncidium, whatever version you accept, is extremely diverse with respect to habitat: from sea level to high elevations in the Neotropics, from shade to full sun, from wet forests to near-desert conditions — hence the need for some advice about individual species that have a proven track record in cultivation!
---