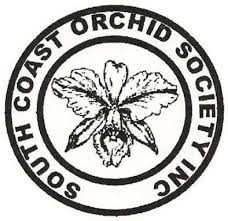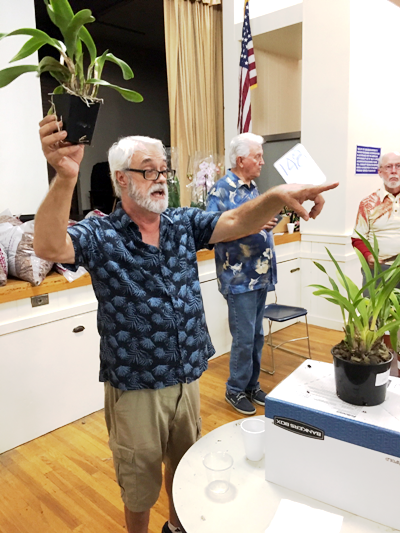 DOUGLAS OVERSTREET has grown orchids continually since he was 10 years old. He comes by his interest in plants and animals naturally. His family have been American farmers since 1684. The first orchid he purchased in 1972 was Cattleya Trimos, a primary hybrid between C. trianaei and C. mossiae. The first orchid he flowered was a Phalaenopsis hybrid.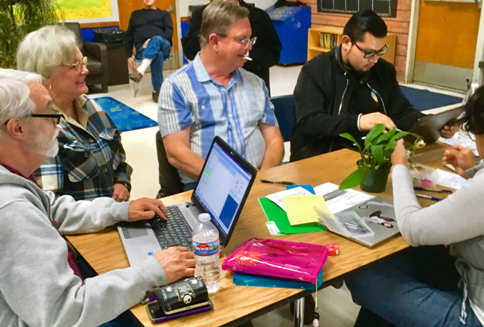 Doug moved to California in 1975 and continued his love affair with orchids. In 1984, his collection began to grow by leaps and bounds with his first professional job. He also became a very active participant in the local orchid community. He began to work with orchids professionally in 2000 as a private consultant. Gradually, this became his full-time occupation. He has managed private collections for leading hobbyists in Southern California for the last 15 years. He is an Accredited American Orchid Society Judge in the Pacific South Region.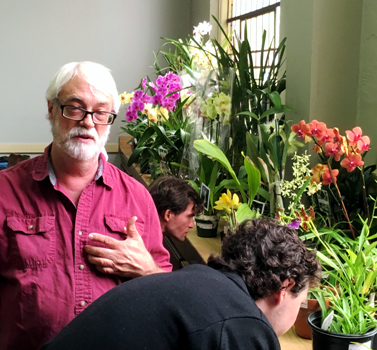 An accomplished writer and educator, Doug has written articles for many different publications including Orchid Digest and has served on the Editorial Committee of that publication as Assistant Editor. He has spoken for orchid societies and other groups nationwide. Prior to joining the Huntington full time as a horticulturist, he was a frequent guest lecturer for the Huntington. Currently, he is the orchid specialist in charge of the Thornton Conservatory and the Ernest Hetherington Memorial Cattleya Collection.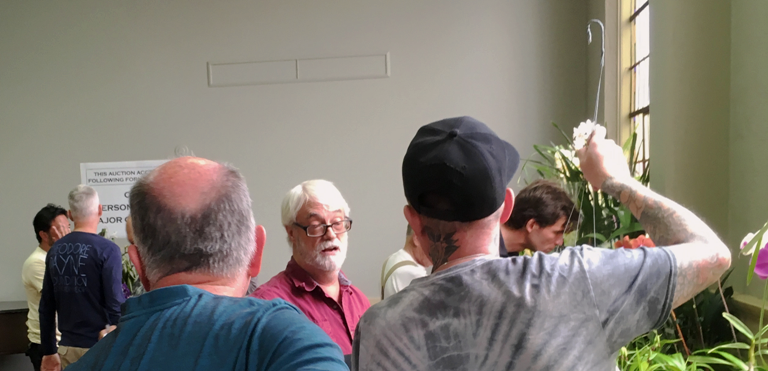 Doug is also well known for his services as an orchid auctioneer. He quickly assesses each plant, delivers a capsule summary of its characteristics, condition, and culture, and manages the bids, while making sure the auction support team, which he has frequently just met a few minutes ago, is not falling behind in recording the winning bids. When a plant, which he has also met only a few minutes prior to the auction, seems to be mislabeled, he spots it immediately and explains the situation. Thanks to Doug, orchid auctions, long our main source of funding, turn out to be every bit as educational and enjoyable as our regular programs. In fact, that's why we asked him to present a program in October, 2022, when in a normal year we would be holding our auction! Even though we were not ready to hold an auction, with the Covid pandemic barely in the rearview mirror, we could not forego the education!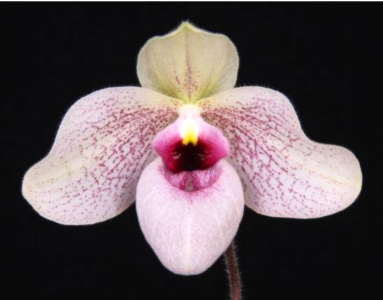 His deep knowledge and professional experience are complemented by long experience in the judging room. He is an invaluable member of the judging team in the AOS Pacific South region. He is always happy to share his knowledge of orchids, orchid culture, and orchid personalities.
---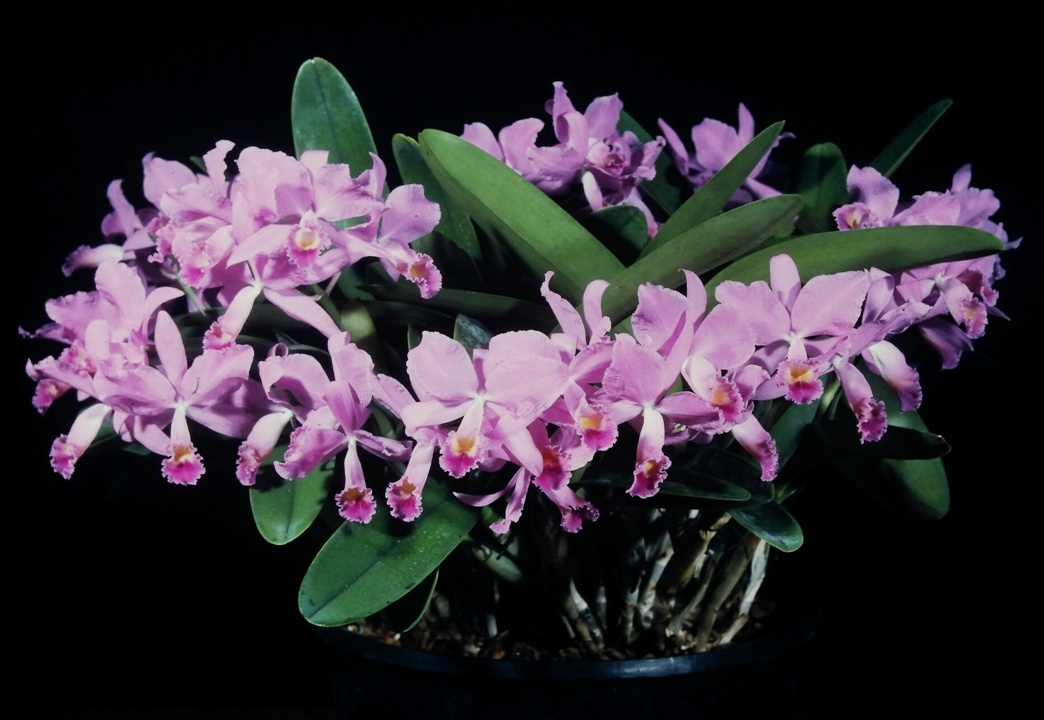 "My Ten Favorite Cattleya Species"
This time, Doug will present his choice of his ten favorite Cattleyas. We will be delighted to know which ones they are, but these days, the question of What is a Cattleya? is far from clear. What current or former Cattleya species will make Doug's must-grow list? We will have to wait for the program, but in a preliminary way, we can lay out why this apparently straightforward topic is so vexing. (This program was originally scheduled in October, 2022, but we had to reschedule.)
OrchidWiz, the orchid encyclopedia in the form of a computer program, lists an astounding 1,790 taxonomic names that are or have been applied within the genus Cattleya. That includes all the published misspellings, horticultural forms, varieties, and subspecies. Excluding the misspellings and synonyms, and looking only at species names that seem to be included within the currently-understood boundaries of Cattleya, there are still 283 names, of which about half are described as natural hybrids. Another 16 can be excluded as names sometimes still used, but regarded by Kew as synonyms. Even if we say there are now roughly 120 "good" Cattleya species, that's a lot!
There didn't used to be so many! Just a few decades ago, Carl Withner (1988) listed 50 Cattleya species he regarded as sound, plus half a dozen doubtful or questionable species for which the descriptions were problematic (Carl L. Withner, 1988, The Cattleyas and Their Relatives. Volume I. The Cattleyas, Portland, Oregon:Timber Press). What happened?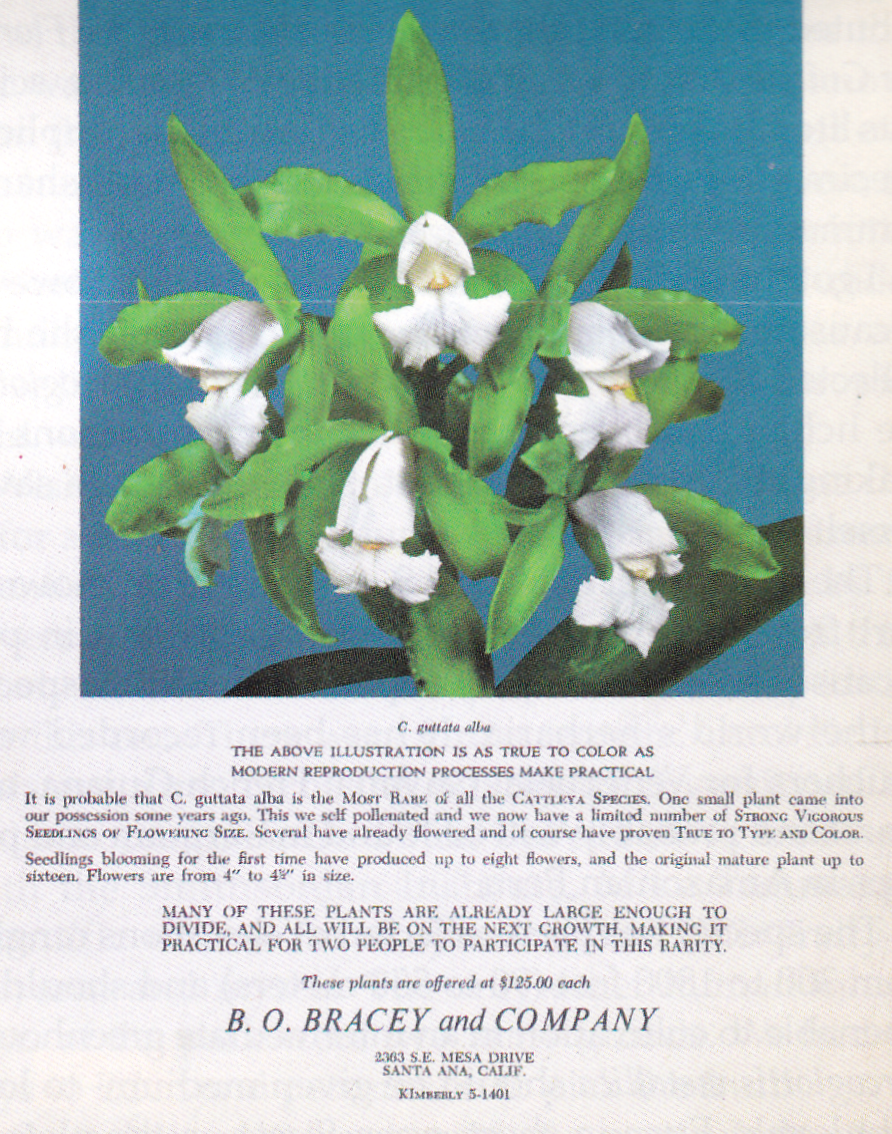 First, a group of species was split out as Guarianthe. Half a dozen species plus a natural hybrid were banished from Cattleya. That's a tale for a different time.
Next, all of Sophronitis and most of the traditional Laelia (except for L. anceps and its close relatives) were dumped into Cattleya. Among the species that were transferred to Cattleya were Laelia purpurata and all the rupicolous Laelias of Brazil, at least some of which had also been considered at one time or another as Sophronitis. Along the way, other attempts were made to break up the old Laelia, such as the genus Hoffmannseggella, which must hold some kind of record for the number of double letters in a single taxonomic name, but which has otherwise not found much of a following except perhaps in Brazil, and Hadrolaelia. There were a number of other rearrangements that few of us have yet absorbed. At the moment, the lumpers seem to be in the ascendancy, which at least places some limits on the ever-growing list of intergeneric names we have to deal with in the Cattleya alliance.
What, then, is a favorite "Cattleya"? Those of us who learned our orchids several decades ago would probably think in terms of traditional Cattleya species, and we would surely include Cattleya bowringiana, even though we know it is now a Guarianthe. We might look at the old awards, and remember the amazing specimen plants exhibited at AOS judging in Southern California, such as a certain Cattleya deckeri 'Brecht's', which it turns out is still around and growing vigorously — our Espie Quinn has a piece of it! — even though we realize it would have to be a Guarianthe today, and besides, it has been lumped into the natural hybrid formerly called Cattleya × guatemalensis (=aurantiaca × skinneri) and now replaced, on the basis of an old publication involving one faded flower, with Guarianthe × laelioides (however, the man-made hybrid is still officially Cattleya Guatemalensis, with a capital G, adding to the confusion). Another long story.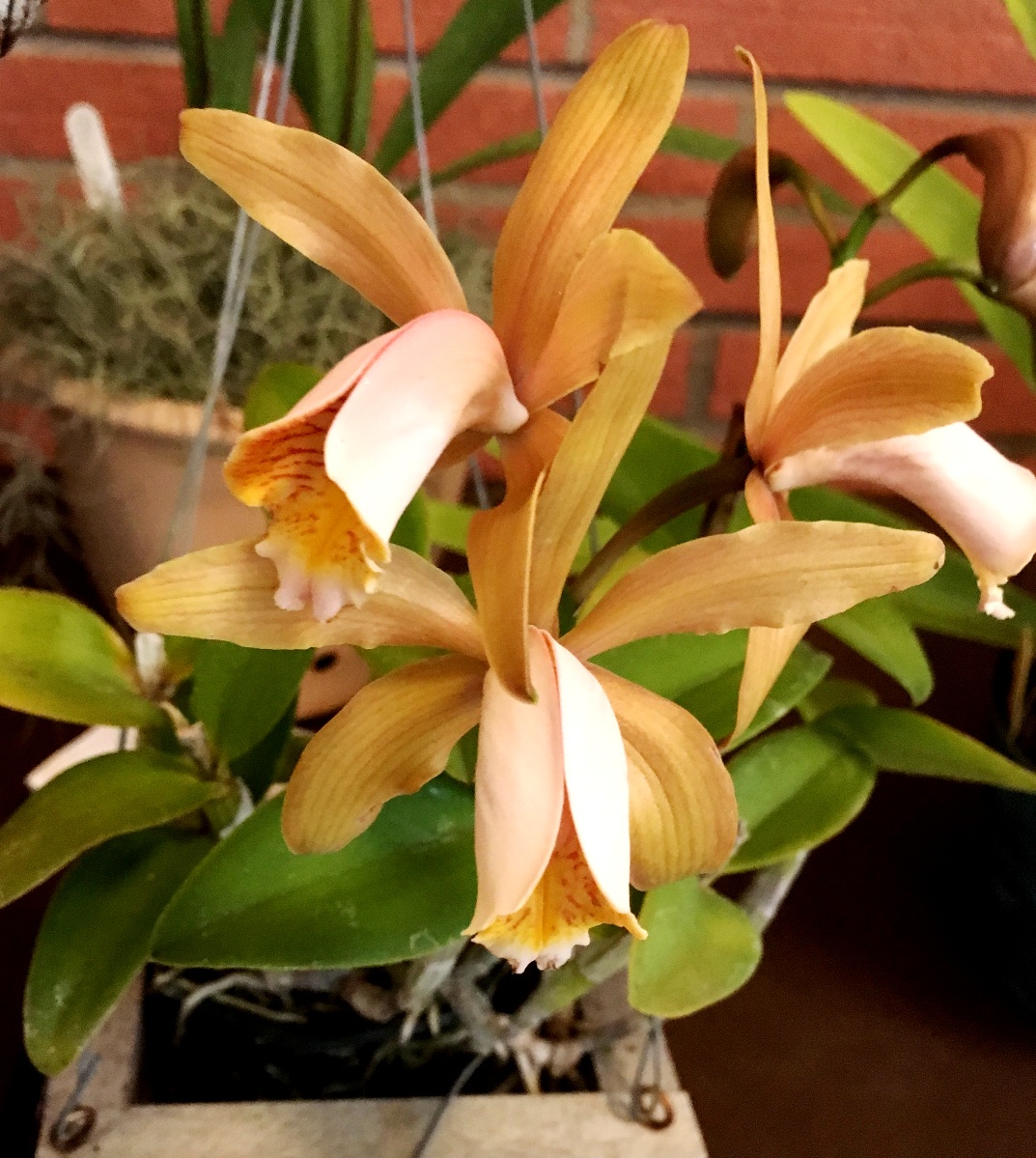 Other Cattleyas that have figured in our past would have to include C. mossiae, which former SCOS member Harry Rapella carried through something like seven generations of line breeding at his nursery in Hawthorne, CA, and a famous bifoliate alba form that caused a sensation around here in the late 1950's as C. guttata alba (the species is now considered synonymous with leopoldii, but the alba form introduced by Bracey is as stunning as ever).
The list of favorite "Cattleyas" also depends on where we grow our plants. Few of us have a greenhouse, so Cattleya violacea, which grows in hot, steamy rainforest habitats barely above sea level, won't make the list, no matter how much we wish we could grow it. For outdoor growing, with shadecloth and in a favorable location that doesn't get too cold during the winter, the experiment continues. Not every Cattleya we try will thrive, but certain ones keep showing up, such as Cattleya loddigesii, especially when mounted, and the many color forms of Cattleya purpurata, even though we still think of it as a Laelia. And the staff at Andy's Orchids reminds us that there has been some success with outdoor growing of more "traditional" Cattleyas, such as mossiae and percivaliana. And what about the delightful Cattleya forbesii, many examples of which have turned up on our display table over the years, each one a slightly different color?
Doug's program, then, is a perfect opportunity to review how we grow Cattleyas, which ones to look for, and what we can do to get better results.
---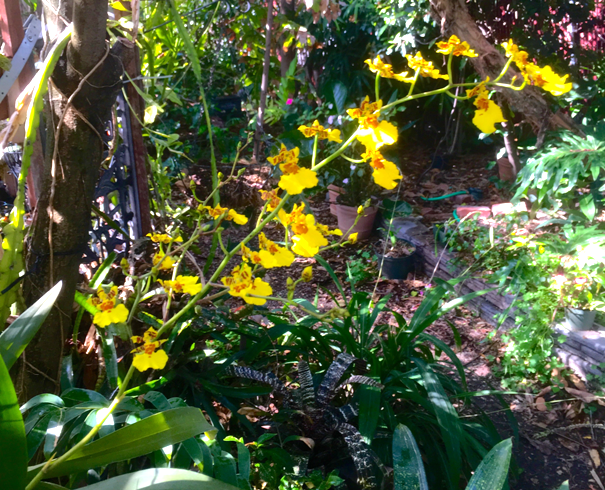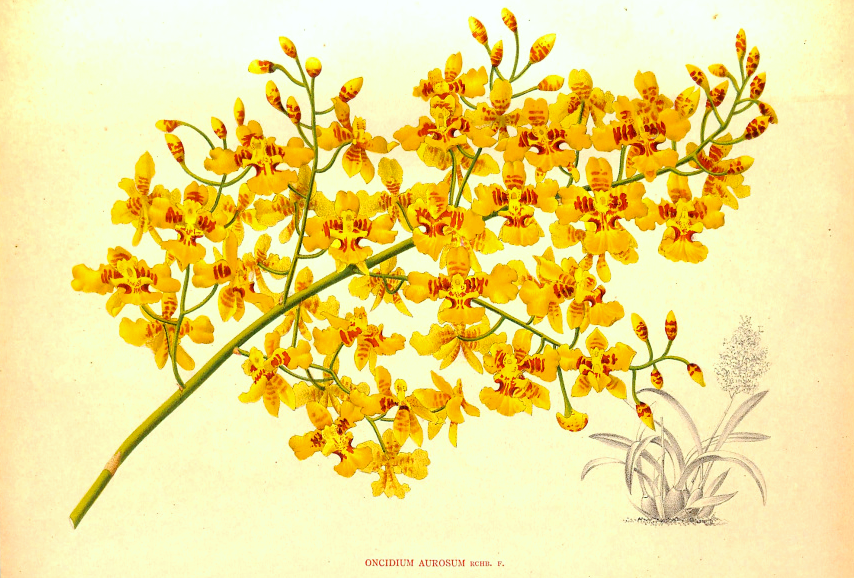 For his program at SCOS on July 22, 2019, Doug presented a program on "My 10 Favorite Oncidiums and Some Notes on Their Culture". SCOS had not had a program on the Oncidiums for a long time. Doug told us, "The Oncidium alliance is a HUGE group of orchids and there is no way to really do an overview of the group that wouldn't take the whole day! So I'm going to limit it to 10 plants and talk about them and their culture. I'll also discuss the name changes and some of the reasoning behind them." In fact, we would love to spend a day exploring the Oncidium alliance. Maybe the topic for a future Orchid Digest Speakers' Day?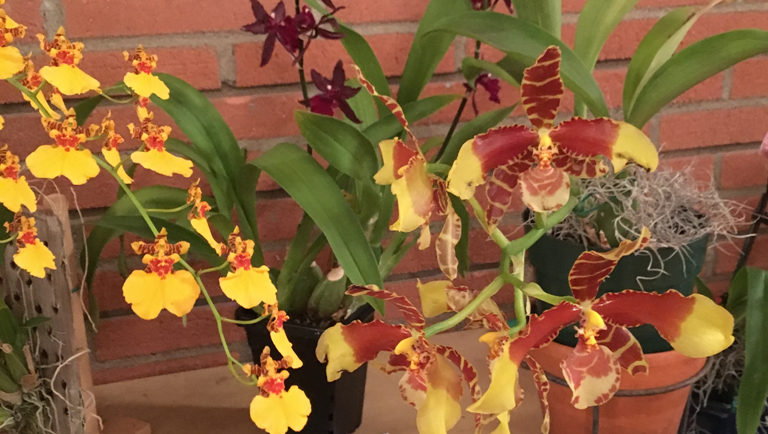 What an Oncidium is, seems to depend on when you first learned about them. The main genera in the "Oncidium alliance" when some of us got started with orchids were Oncidium and Odontoglossum. Then Odontoglossum got split into around a dozen pieces, a whole new set of names we tried to memorize, and a whole new set of intergeneric names to deal with as well, because now many of the "Odontoglossum" hybrids had suddenly become intergenerics.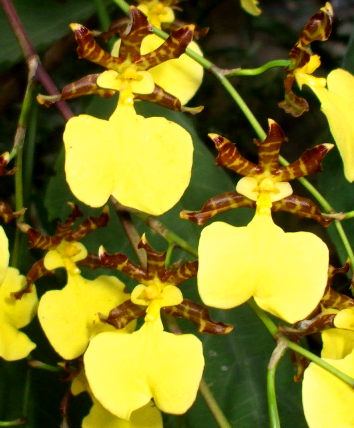 More recently, some taxonomists have moved all that remained of Odontoglossum into Oncidium, while others have split out pieces of Oncidium into separate genera such as Gomesa, Zelenkoa, etc. The matter does not yet seem settled, but the Royal Horticultural Society, for purposes of registration, is going with the enlarged concept of Oncidium, and AOS follows what RHS does, for the naming of orchids and their hybrids.
If this were not enough, Oncidium, whatever version you accept, is extremely diverse with respect to habitat: from sea level to high elevations in the Neotropics, from shade to full sun, from wet forests to near-desert conditions — hence the need for some advice about individual species that have a proven track record in cultivation!
---