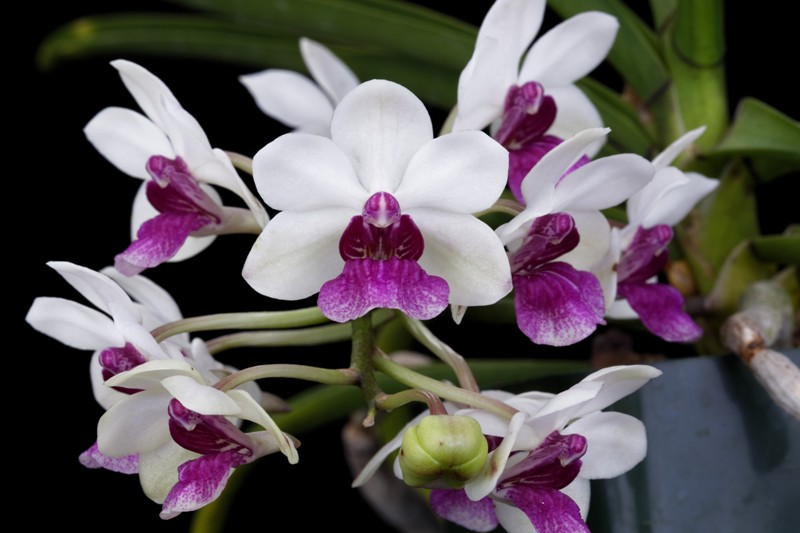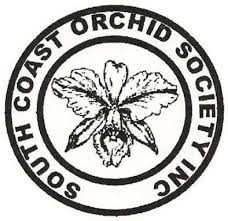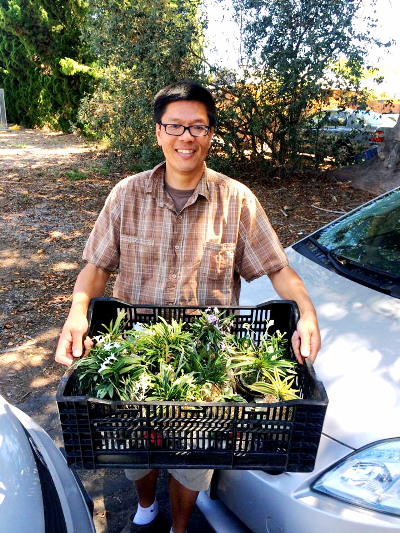 The orchid bug bit Peter Lin a long time ago. When he is surrounded by orchids — and that seems to be most of the time — he is always smiling. You will probably see him at all the big shows and sales throughout Southern California, and sometimes even farther afield (Japan!). Running a business (Diamond Orchids) wasn't enough to keep him busy. He has been an American Orchid Society judge for over a decade, and is now the Chair of the Long Beach supplemental judging center that meets in the back room during our monthly meetings. He has also served as President of Orchid Digest Corporation, maintaining a long and distinguished tradition of excellence in orchid scholarship that began in California. We always look forward to his stimulating and entertaining programs at South Coast Orchid Society meetings, where he has been a featured speaker on many occasions since at least 2006.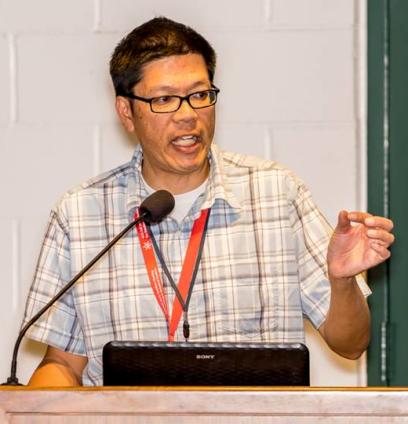 Peter's topic on August 24, 2022 (a Wednesday, rather than the expected fourth Monday of the month, due to scheduling issues at our Whaley Park meeting hall) will be "Compact Vandaceous Species and Their Hybrids". Among many other lines of hybridizing, Peter has been tracking down, collecting, working with, and hybridizing some of the smaller species in the Vanda alliance, including the intriguing but not very well known Holcoglossum, the old genera Ascocentrum and Neofinetia, now both submerged into Vanda, and others. All sorts of color combinations and flower shapes are emerging from this effort, along with a string of AOS awards. We look forward to a great slide show, a report of progress so far, and Peter's invaluable advice on how to grow these interesting hybrids. Some of them can be easily grown outdoors in our area, due to the cold tolerance of Vanda (formerly Neofinetia) falcata.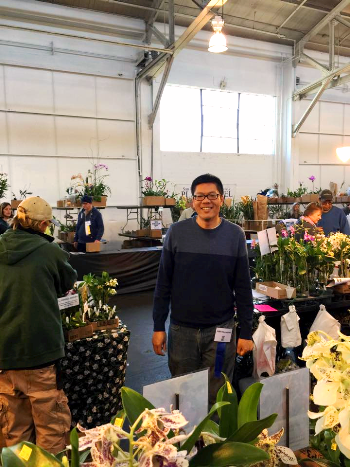 While Peter has also concentrated on breeding "mini-Catts", very small Cattleya-alliance hybrids with big flowers, his collection is full of specimens (and often his hybrids) from every major group of orchids. To get an idea of his interests, you might look at his personal Facebook profile, or the Facebook page for Diamond Orchids. If that's not enough, the Diamond Orchids web site is full of information and pictures. But wait! — There's still more! He also has a Flickr site with hundreds more pictures. Along with the mini-Catts, there are plenty of unusual, surprising, and sometimes just strange species that have caught his attention.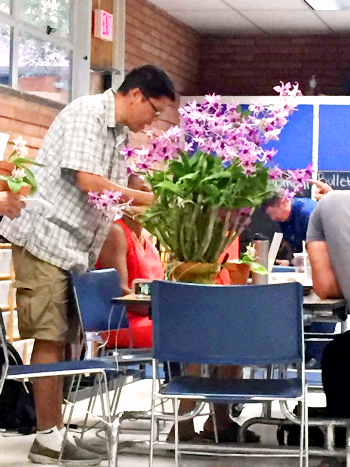 Peter is an Accredited Judge in the AOS Pacific South Judging Region. He has served as a judge for over a decade, and has been the Chair of the Long Beach Center within the Pacific South Judging Center for much of that time. The judging center welcomes visitors. Be sure to take at look in the judging center during our meetings! Some of the best, and the most unusual orchids you will ever see have turned up there. There is a collection of photos and descriptions of the plants awarded at Long Beach beginning in 2010, Pacific South web site. Many of those plants were Peter's!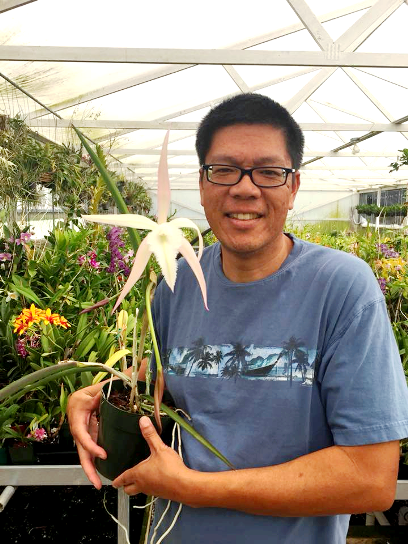 Part of Peter's collection is housed at Sunset Valley Orchids in Vista. When you visit Sunset Valley Orchids for one of their open house events (and the tacos!), you can usually find Peter at work in his collection. Be sure to say hello!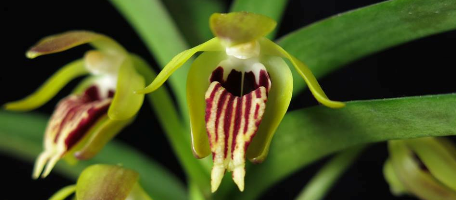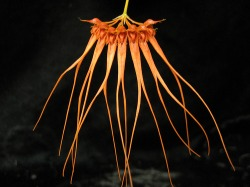 ---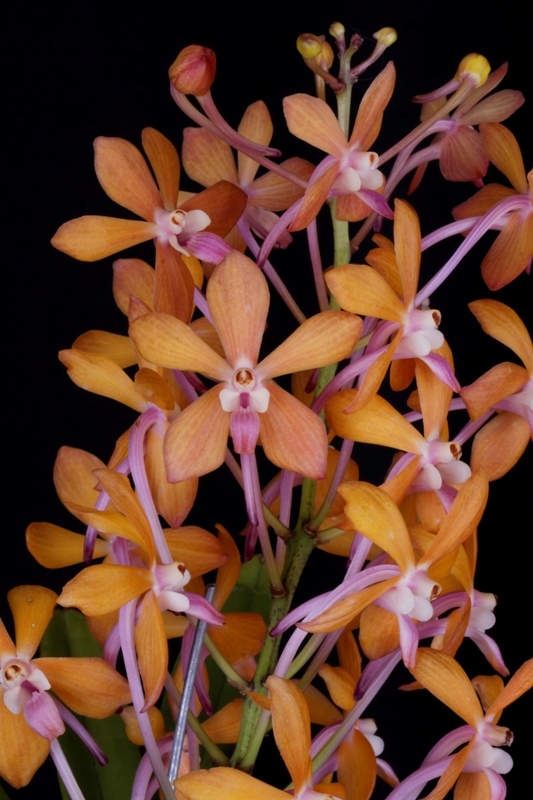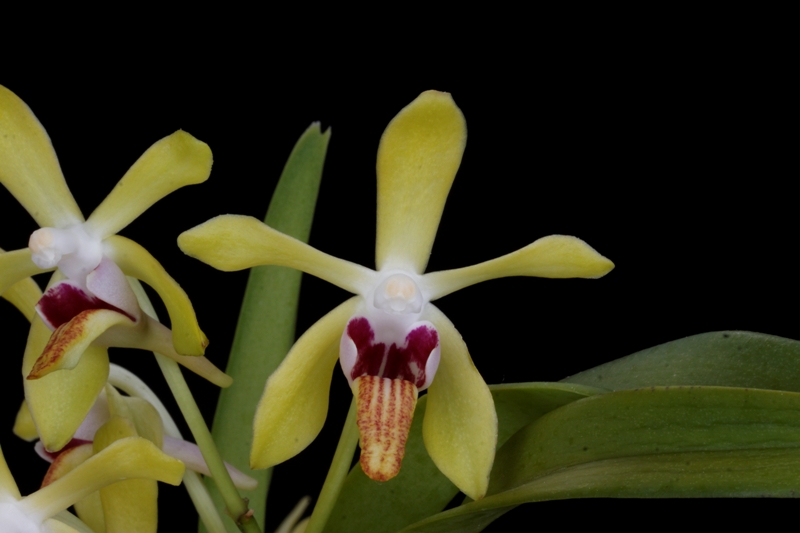 Here's a selection of what Peter has been working on. Some unusual specimens, some Vandaceous intergenerics, and of course those amazing mini-Catts. No wonder he's always smiling.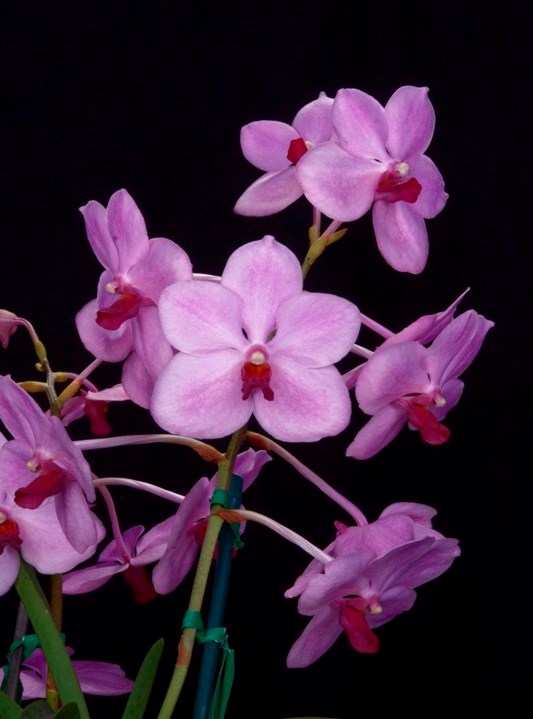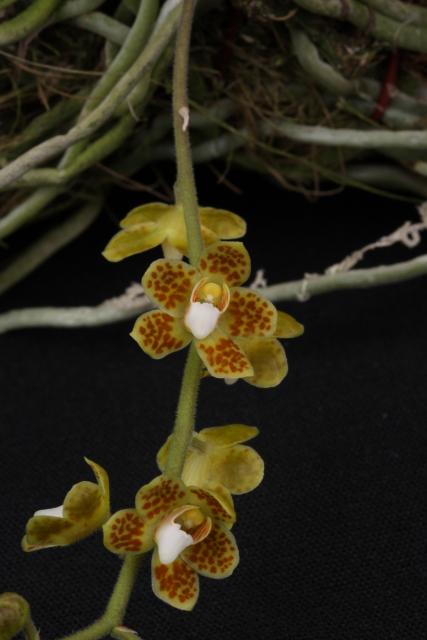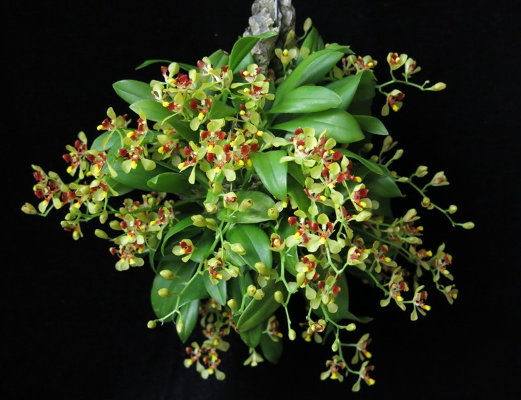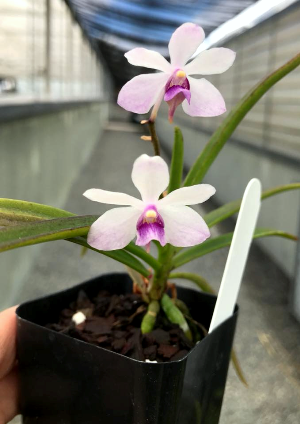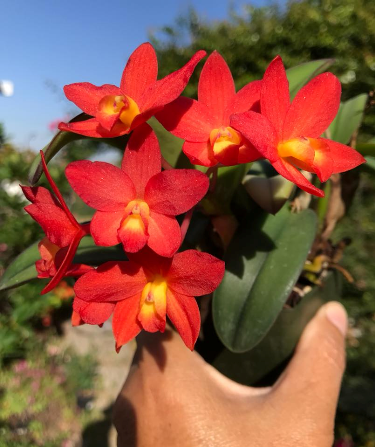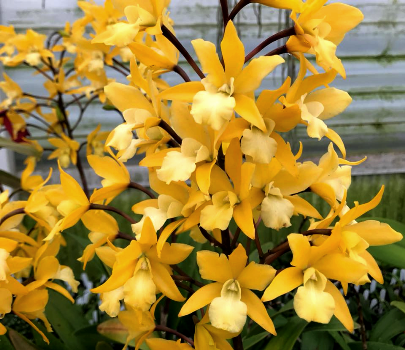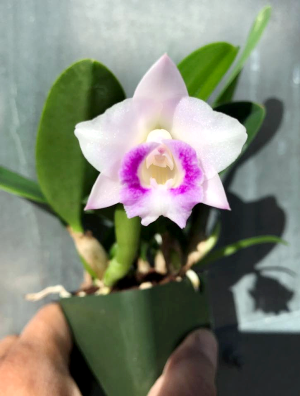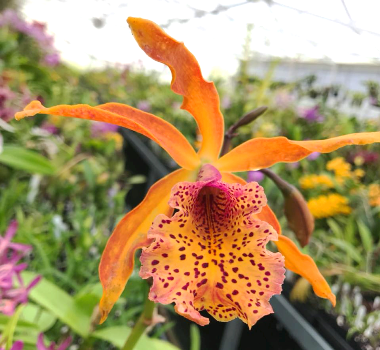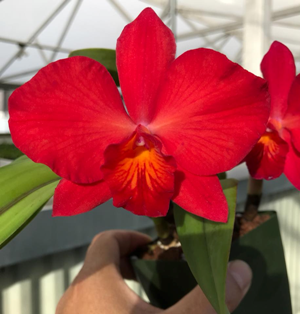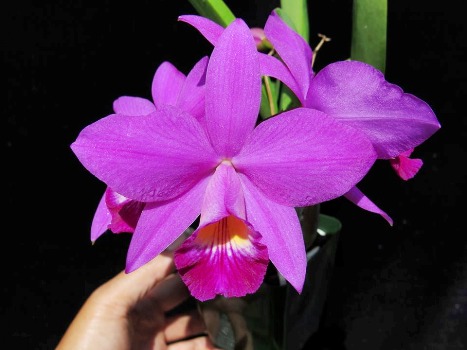 ---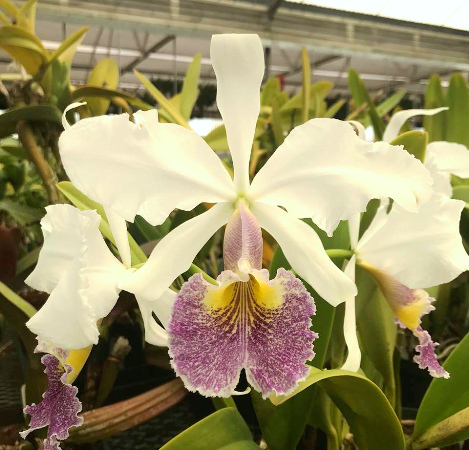 It's not all mini's! Here's a blue sport of a classic primary hybrid, C. Hardyana (C. dowiana x warscewiczii). Perhaps a chance to cross it with a blue loddigesii to obtain a blue version of the long-lost C. Armstrongiae? There are always more hybrids! Anticipation of orchids!
---