June, 2019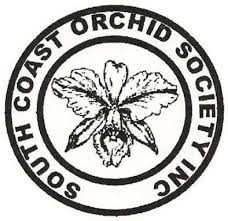 Orchids By and For Our Members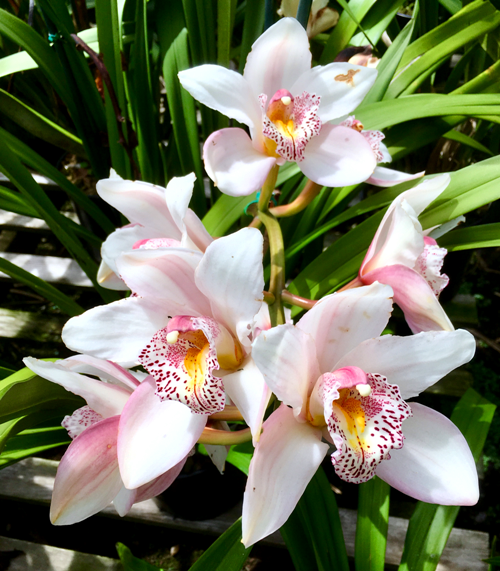 We want to announce a new project: a web page devoted to the orchids that have been created by South Coast Orchid Society members, or for which they achieved awards, or that were named after them (either the grex or the awarded cultivar). When we started digging into our history, it didn't take long to notice how many of our members learned how to create new orchid hybrids, and how to grow them with such skill that they won major awards. We began to notice, also, that quite a few of our members have had hybrids or cultivars named after them. But what has become of those plants? Do they still exist? Can we find them? Can we even find pictures of them? A recent visit to the Batchman family's nursery at Solana Beach, Casa de las Orquideas, settled the question. What was that big, floppy white Cymbidium on the other side of the shade house? It was Woody Wilson — a familiar name! Was it the same Woodrow C. "Woody" Wilson who was President of South Coast Orchid Society in 1960 and 1961? Yes! And there was a story to go with the plant!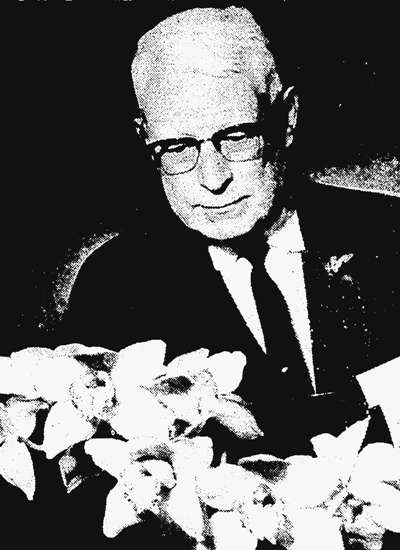 Woody served in many capacities in SCOS, including at least Treasurer and President, and then he got interested in judging. He worked his way up through Associate Judge to Accredited Judge, and made the transition (at the beginning of 1968) from Orchid Digest judging to American Orchid Society judging along the way. He was a tall, imposing man who took these things seriously and wasn't shy about expressing his opinions. His opinions, according to the Batchmans, were well founded and largely respected. However, when Loren Batchman brought in his new hybrid Cymbidium Woody Wilson 'Ann' for judging (that would have been around 1993), he found that some of the judges were reluctant to deal with anything named "Woody Wilson"! Nevertheless, this cross, Cym. Loren's Treasure × Solana Beach, produced some great plants. Loren thought it was the right one to name after Woody, a white Cymbidium for a guy with a stunning head of white hair. The clone 'Ann' is named after Woody's wife, who was also a member of SCOS. Nancy Batchman told us this plant is hard to exhibit, because the flower spikes want to droop, and the plant itself is much too big to grow safely in a hanging basket. But it's gorgeous!
---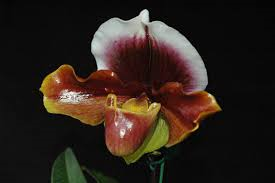 There are other plants named after our members that are still in collections. John Hanes was SCOS President in 1955 and 1956. He and his wife Elva ("Tommie") were important in the early history of judging standards, Orchid Digest, and the American Orchid Society. They also produced some excellent Paphiopedilum hybrids, which were usually known as Cypripedium at that time. Eventually they ran a small business from their home in San Gabriel, "Hanes Orchids of Distinction". Two important hybrids created by Rod McLellan & Co. were named after them, John Hanes (a big, round red) and Tommie Hanes (a big, very round green).
It's going to take some work to pull all the information together. We're not even sure what form the web page will eventually take. There will also be a separate web page with information about our past presidents. One plant at a time, however, our collection of members and their plants will grow! Do you have a plant that is named after one of our members? Do you have a plant that one of our members created? Have you got pictures of either the members or their plants? We would like to hear from you! Contact the web master or talk to any of the officers at the next meeting!