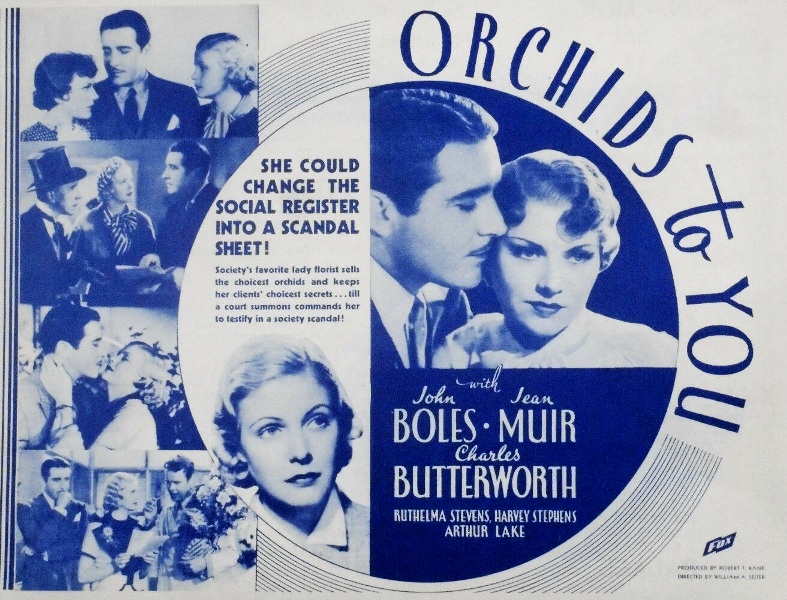 April, 2020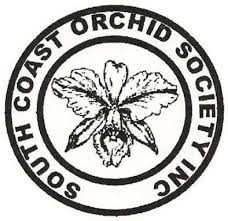 Orchids to You — from Walter Winchell to the Present
In the midst of the dark days of the corona virus epidemic in Los Angeles, a welcome bright spot . . . Westerlay Orchids of Carpenteria, California, long a supporter of South Coast Orchid Society (we remember some great plants donated to our 2019 annual auction) and many other orchid activities in Southern California, has donated something like 100,000 blooming orchid plants to the overworked staff at many hospitals in our area. As we watched the TV news video of orchids being handed out to hospital staff, one phrase popped into our mind: "Orchids to you!"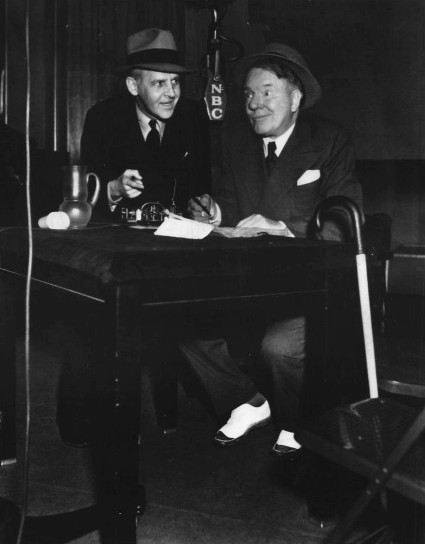 Your web master went through seven decades without ever encountering this phrase. However, when we started digging into the history of South Coast Orchid Society, "orchids to you" turned up repeatedly as a sort of catch phrase, denoting congratulations, in newspaper stories, in our own newsletters, etc. In fact, it was a headline in the very first newspaper coverage of South Coast Orchid Society, on the occasion of our first holiday party, in December, 1950. It sounded strange . . . we had to guess what was meant. Now the time has come to find out more.
"Orchids to you" turns out to be associated with Walter Winchell, journalist and show-biz personality, who virtually invented the job of gossip columnist. (Also credited with invention of . . . "three dot journalism" . . .) He became famous in American popular culture for bestowing "orchids to you" awards in his columns and radio broadcasts, to individuals and causes he thought worthy of exceptional praise, and "scallions to you" for those he disparaged. So famous were these "awards" that they took up a life of their own, in American slang. There are still "orchids and scallions" (or "orchids and onions") awards today. Various examples can be found through a Google search.
A film from 1935, starring John Boles and Jean Muir, put a new spin on the phrase. Orchids to You was a sort of courtroom romance between an attorney (John Boles) and a florist (Jean Muir) who knew secrets of the rich and famous — who was sending orchids to whom! Boles and Muir were not Fox's first choices for the roles. Apparently the studio couldn't afford Barbara Stanwyck, who wanted $55,000. Fox only offered her $7,000 a week, with a five-week guarantee.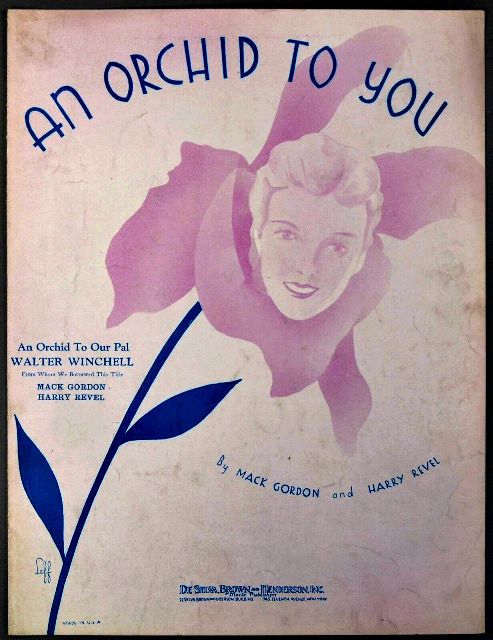 The Radioland magazine (June, 1934) managed to get an interview with Walter Winchell. "Walter Winchell says Orchids are rare and precious . . . it takes ten years for the plant to blossom . . . therefore I award them only on rare and precious occasions." "Scallions—worth a nickel a bunch. Smell terrible and make you cry. I give them to annoying people . . . and hope they use them for boutonnieres.
Among Winchell's awards:
ORCHIDS TO:

TOSCANNINI—for his superb conducting. One orchid's not enough. Give him orchids before and after each program.
PRESIDENT ROOSEVELT—the only radio speaker who writes his own stuff and bats 100% every broadcast.
CROONING— as done by Rudy Vallee and Bing Crosby—from the viewpoint of an unmarried woman over thirty.
WILL ROGERS's swell squelch—He tells complaining listeners that he has "no sympathy with people who are too lazy to turn a dial!"
ADVERTISERS WITH SENSE—enough to realize that long-winded blurbs don't sell goods. They merely interrupt programs and irk listeners.

SCALLIONS TO:

EXECUTIVES—those who think listeners have "12-year-old minds"—who say, "Don't use that line; the morons won't understand it."—They can't realize that the audience is as intelligent as the show!
DIRECTORS—who can't comprehend that a pause is often more dramatic than a dozen lines.
CENSORS—even the best of them ought to pay a visit to the butcher shop—to buy at least an ounce of brains.
CHILD SINGERS—who feature torch, love and double meaning ditties. They're not cute—they're just poor imitations of something not worth imitating!
A couple years earlier, there was even sheet music for a song inspired by Walter Winchell. The earliest reference to the phrase that we could find in newspapers was in February, 1932, and by that time, everybody clearly knew what "orchids to you" meant. Winchell's radio broadcasts, which began in May, 1930 on WABC in New York City, had quickly reached every corner of America.
Perhaps not surprisingly, there was even a Walter Winchell orchid. Lc. (now C.) Walter Winchell was created in 1952. Two cultivars won AOS awards, but we have not been able to locate any pictures.
And here we are in the great pandemic of 2020. Orchids of appreciation are delivered physically to all the staff of entire hospitals in recognition of their courage and determination in the face of very real risks to their lives, and we in turn salute Westerlay Orchids for their gesture that captures so well the sentiments of a grateful public.
---
---