December, 2018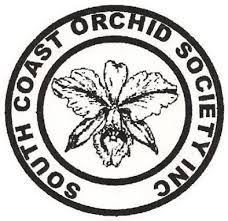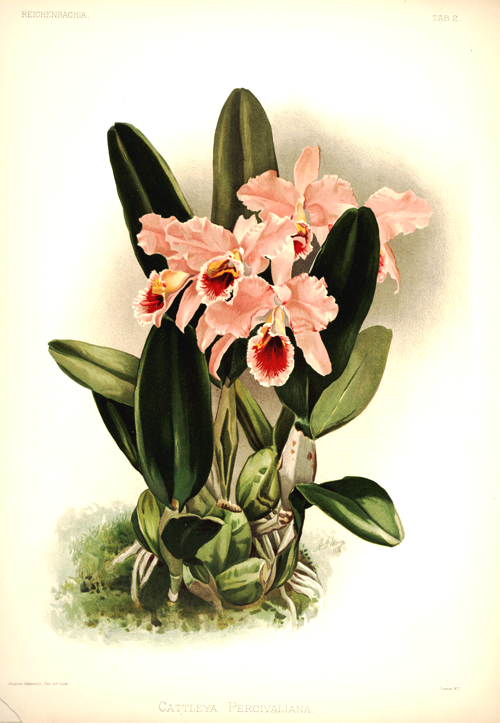 A Blast from the Past: 1881 —
Cattleya percivaliana: An Appreciation.
Orchid fashions are cruel. Yesterday's darling plant may not end up on today's trash heap, but it often disappears from collections. Hobby orchid growers lose their plants through benign neglect, black rot, bugs, squirrels, rats, and other pests, or sometimes through accidents such as a failure of the heating, cooling, or irrigation system, a very hot day, or a sudden frost. And orchid nurseries tend to stock not the plants that every serious orchid grower "should" have, but, rather, those plants that are likely to sell. So it is, that the wonderful plant you read about turns out to be unavailable from any of the nurseries you visit.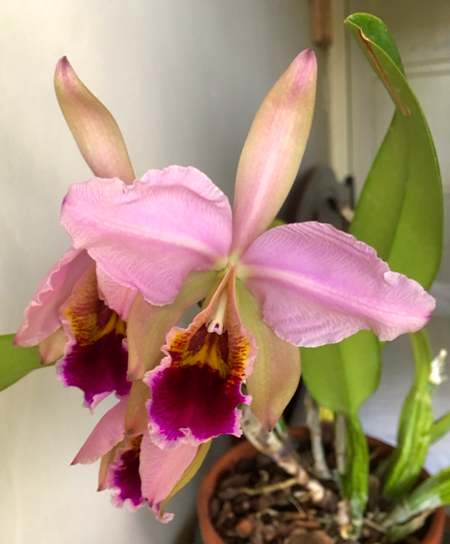 There was a time when Cattleya percivaliana enjoyed commercial success as a potted plant for the Christmas season. While everybody was delighted by the intense colors and intricate pattern on the lip (like a "Persian carpet"), the flowers were judged too small for the corsage trade, as well as for the highly-publicized exhibitions where all the awards went to huge, floppy Cattleyas, or else massive specimen plants with hundreds of blooms. Yet there was something about percivaliana that appealed to just enough growers to keep it from disappearing entirely.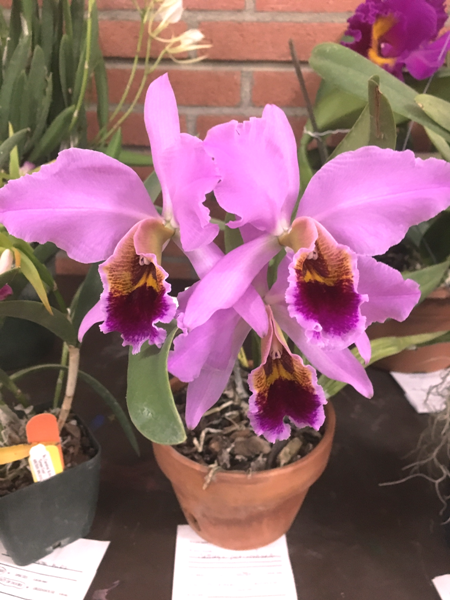 C. percivaliana came late to the party. It was not discovered until 1881, many decades after most of the other large-flowered Cattleya species. At first, based on only a selection of herbarium material (dried flowers!) it was held to be just another variety of C. labiata, or else perhaps a poor relation of C. mossiae. There was a brief flurry of interest from the cut flower trade, hoping for a big orchid that bloomed between C. labiata (November) and C. trianae (January), until it became clear that the flowers of percivaliana were only half the size of those of the best labiata cultivars. By 1883, it was published as a new species, and the famous plate from Sander's Reichenbachia: Orchid Illustrated and Described (volume 1) was published in 1888. The plate, however, does not do justice to the beautiful details of the lip, nor to the overall color and form of the flowers.
The new plant proved something of a disappointment to hybridizers as well. The intense colors in the lip did not show up in the primary hybrids. Did anyone think of producing an F2 cross from one of the primary hybrids, in case the genes responsible for these colors happened to be recessive? Very few percivaliana hybrids seem to have had much of a following, but new crosses continue to be made. The lip is too intriguing for orchid breeders just to give up.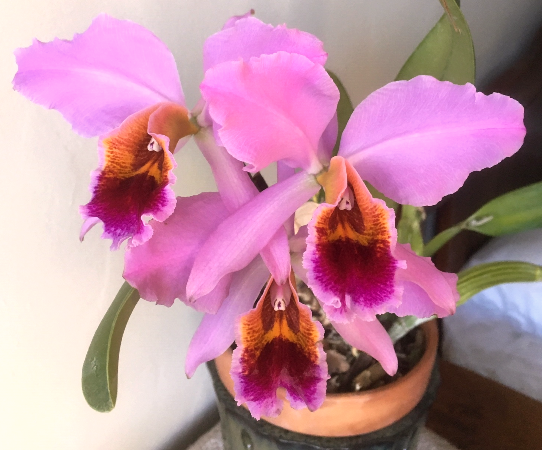 Over the years, a number of "superior" cultivars have been discovered, including a few with much wider petals ('Summit', 'Meril'), alba forms, and some semi-albas as well ('Jewel', for example). Fortunately, it is still possible to find this species, and some excellent cultivars, at a few of our local nurseries. Recently, we saw divisions for sale at Sunset Valley Orchids and Santa Barbara Orchid Estate. Recently, we spotted pictures of some excellent cultivars on Cal-Orchid's Facebook page — perhaps a sign of things to come! There are probably other local sources as well. Orchid nurseries, at least the successful ones, pay attention to what their customers want!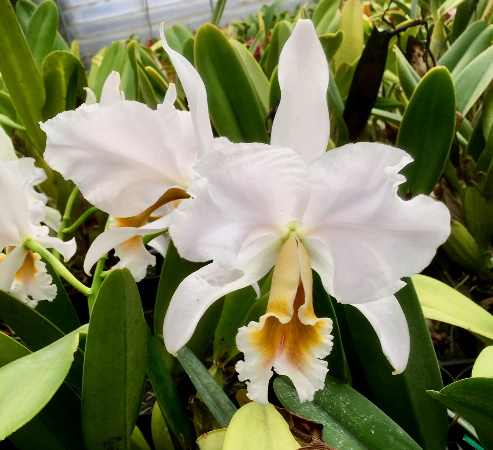 This species turns out to be easy to grow outdoors in our area. It comes from highland forests (the Andes of Venezuela and, according to some reports, Columbia), sometimes growing on rocks. It can take a lot of light, provided it does not get too hot — so, shadecloth is a must during our hot summer days. The flowers seem to last for at least 2-3 weeks in captivity.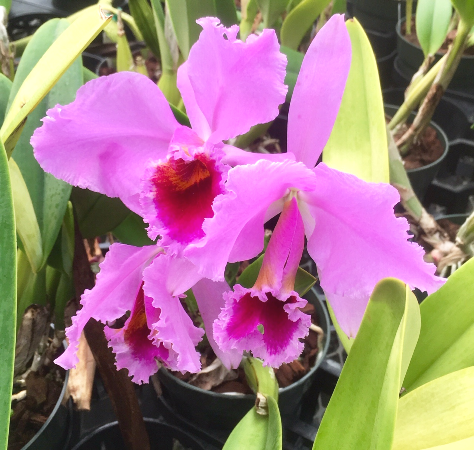 ---
What should a percivaliana Lip Look Like?
The deep colors of crimson-purple and gold, plus the strong markings, seem to be what makes C. percivaliana distinctive. But some of the cultivars (whether from nature or from the hybridizer's greenhouse) have more of one color or the other, and some have lips that are strongly tubular, so that the gold color and the pattern are hard to see. Which type of lip best marks what we want to see in this species?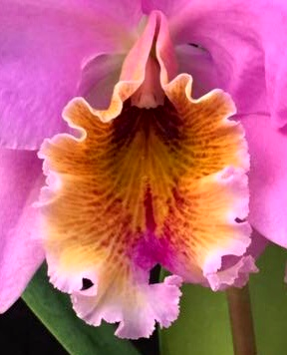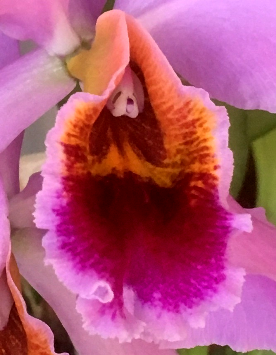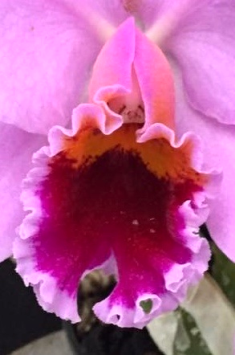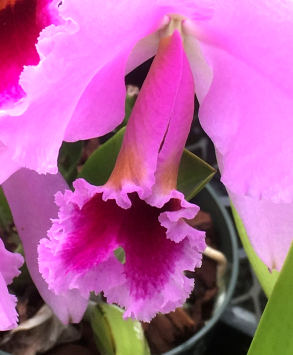 ---
---